We are dedicated to helping women in the scientific community, if there is any question or issue that you would like to discuss with WiNS, you can write an email to wins[at]chem.ethz.ch.
WiNS is proud to partner with the Helpdesk of D-CHAB and D-BIOL. Currently the helpdesks are operating only for PhDs and Postdocs of the respective departments. If you are a student that wants to reach out, please contact us directly.
D-CHAB
You can find all infos about the D-CHAB Helpdesk here or contact their representatives which are listed below.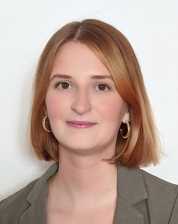 Hello, I am Andrea! It is very important to me to keep a sane work-life balance in such a demanding, time- and energy-consuming job like the doctorate. In my free-time I play volleyball, love hiking, riding my road bike, cross-country skiing and many more things related to nature. I am very happy to help with any challenges that you may encounter during your time here at D-CHAB.
E-Mail: andrea.eggeling@phys.chem.ethz.ch, Telegram: andrea_helpdesk
Hi, I am Luca, from the help desk. I enjoy skiing, running and a sort of weird cross-section of sports. Besides, I am a go-to, ready to start something new kind of person which explains some of my recent cooking agendas (although the quality needs to be improved, I was told). In this spirit I believe we should not take ourselves too seriously. The doctorate can be stressful not only physically, but also mentally draining and can feel overwhelming and too much for one person, so I have found taking everything with a bit of humor helps. Aside from humor, it's important that you don't have to solve everything by yourself. You can always reach out to us. We are happy to support or help if you are struggling or even just to talk, so don't be shy.
Email: luca.schlotheuber@pharma.ethz.ch, Telegram: luca_helpdesk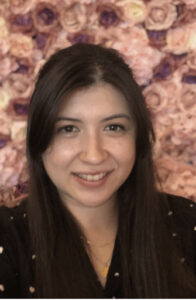 Hi, I am Seraphine. I am a PhD in heterogeneous catalysis and very passionate about my research. While we want to push the boundaries of cutting-edge research, the PhD can be a very stressful experience at times. Being a woman in a male-dominated field can be overwhelming and often makes me feel alone and like an outsider who doesn't belong. I believe talking over issues and getting a different perspective can go a long way. Outside of work, I am a big fan of the arts, whether it is fashion, the latest exhibition at the Beyeler foundation or the art of ancient greek philosophy. You can also find me in the ASVZ with my favorites being Yoga and Tennis. Feel free to reach out to me, I am happy to listen and support you.
Email: zhangs@ethz.ch, Telegram: Seraphine_Helpdesk
D-BIOL
You can find all infos about the D-CHAB Helpdesk here or contact their representatives which are listed below.
Here is a collection of helpful links:
Parenthood at ETH
Conflict Resolution
The ombudspersons are a general contact point for conflicts that cannot be solved by direct communication and for reporting suspected illegal actions.
The confidants can help you with issues concerning research integrity and scientific misconduct such as authorhship conflicts.